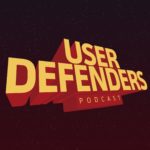 Don't miss Part II of this unforgettable interview with Jeffrey Zeldman.

Jeffrey Zeldman dives deep into his origin story to enlighten us on how he got started on the Web. He inspires us to not get caught up in the buzzwords, but to keep it simple and clear. He also gets vulnerable to reveal how overcoming his biggest failure has led to his greatest successes.
Jeffrey Zeldman is the Godfather of Web Design, and unquestionably the greatest friend of the Web. He's a guy behind highly esteemed Web Design content initiatives such as A List Apart, An Event Apart and A Book Apart. He's a prolific speaker and heavily influential blogger. He's the Author of the our industry's staple: Designing with Web Standards. He's the host of The Big Web Show. He's also the founder of renown Web Design studio Happy Cog. Back in the day, he played synth and Casiotone with The Insect Surfers, a DC post-punk techno-surf band.
LINKS
Jeffrey's Twitter
Jeffrey's Website
---
DESIGN SUPERPOWER
I think it's my ability to talk and communicate. I never learn the buzzwords. As long as I've been in this field, I still speak in down-to-earth terms and I think it's really helpful. I went through a period of extreme pretension in my early 20's in the way I expressed myself. I wanted everyone to know how smart I was it was…like the one thing about myself that I was proud of I guess–and man it's a big mistake. I'm able to listen, synthesize and feed-back what seems to be happening in a way that makes sense.
DESIGN KRYPTONITE
Bullying. People can steamroller me. I hire good people, let them do what they do, and try not to interfere. My worst characteristic is that I'm not always strong enough with my people. I'm better with clients. I'm not afraid of clients–it's mainly people that I'm close to, and I don't want to confront them.
SUPERHERO NAME
Zeld Man
HOW DO YOU FIGHT FOR YOUR USERS?
It's a combination of listening, research, testing, and also just gut instinct. I don't want to underrate gut instinct. I think you have to have a tremendous instinct as a designer, and say I wouldn't do it this way. And then you have to test those assumptions because you're often wrong. The longer we're designers, the more we think differently about other people and therefore the natural way we would do something isn't the way that everyone else would do it. You have to have a feeling for what things work, and then you have to test. I think we underestimate users a lot.
FUTURE OF UX
I think all the principles we've been discussing are going to stay the same. We're still going to be facilitating people uploading their own content and interacting with their friends' content. We're still going to be facilitating people watching professional content, and reading professional content. There'll be a continual blurring of the the lines between both. More wearables, smaller screens like watches. They're going to be more things we interact with using part of our bodies. Where we interact without looking at something. There will be many more sensors in place to make people's lives easier, more convenient and more fulfilling. Those are the challenges. The other challenges are keeping it human. I think we're going to have to be protecting people, and liberating and empowering, but not enslaving. And that's always tricky.
HABIT OF SUCCESS
Writing. I would not know what I believed if I didn't write it down and express it. I wouldn't have design opinions. I love instincts and working on instincts, but I really need to use words to just step back from the trance of doing design as a physical practice.
BEST ADVICE
Don't be discouraged. Don't stop. And don't settle.
---
SUBSCRIBE TO AUTOMATICALLY RECEIVE NEW EPISODES
Apple Podcasts | Spotify | Pandora | Amazon Music | Stitcher | Android | Google Podcasts | RSS Feed
USE YOUR SUPERPOWER OF SUPPORT
Here's your chance to use your superpower of support. Don't rely on telepathy alone! If you're enjoying the show, would you take two minutes and leave a rating and review on Apple Podcasts? I'd also be willing to remove my cloak of invisibility from your inbox if you'd subscribe to the newsletter for superguest announcements and more, occasionally.
SUPER-CRED
Artwork by Cesar Lemus | Editing by Chris Combs | Music by Wyman Gentry