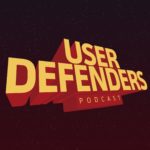 Rachel Nabors gives us a deep-dive into the art & science of web animation. She motivates us to sell animation as a UX enhancement, rather than a delight factor. She also exhorts us to animate ethically and responsibly.
BIO
Rachel Nabors began telling stories online as a teenager with her award-winning web comics. Her love of web technologies transformed into a career in front end development, where she has worked with Mozilla, the W3C, and currently Microsoft to build the web forward. She tends the web animation community via the Animation at Work Slack and her web animation newsletter Web Animation Weekly. She recently wrote an A Book Apart book called Animation at Work: a book on using animation in web design. When she isn't traveling the world, giving talks and kissing puppies, she can be found perched in Seattle, sipping a cup of fancy tea! She also used to be an award-winning independent cartoonist with 400k teenage girls reading her weekly comics on an iVillage site.
Animation Origin Story (5:44)
Getting Animation Buy-off (14:01)
Animation is Not About Delight (20:47)
Do I Have to Draw to Animate? (33:42)
Web Animation Resources (36:41)
Future of Banner Ads (46:27)
Listener Question (50:59)
24 Hour Comic (55:44)
LINKS
Rachel's Twitter
Rachel's Website
Rachel's Newsletter
How to Sell Web Animation [ARTICLE]
24 Hour Comic on Amazon Prime [VIDEO]
RESOURCES
After Effects
Principal for Mac
Lotti by AirBnB
Kite App
Hype
Animatron
Web Animations API
Greensock GSAP
Barba.js
---
SUBSCRIBE TO AUTOMATICALLY RECEIVE NEW EPISODES
Apple Podcasts | Spotify | Pandora | Amazon Music | Stitcher | Android | Google Podcasts | RSS Feed
USE YOUR SUPERPOWER OF SUPPORT
Here's your chance to use your superpower of support. Don't rely on telepathy alone! If you're enjoying the show, would you take two minutes and leave a rating and review on Apple Podcasts? I'd also be willing to remove my cloak of invisibility from your inbox if you'd subscribe to the newsletter for superguest announcements and more, occasionally.
---
This episode is brought to you by Adobe, makers of XD