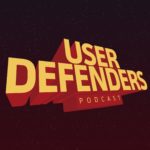 Justin Dauer implores us never settle in our important quest to find the right cultural fit. He reminds us that being human-centered doesn't just affect our users, but especially the humans we interact with. He encourages us to think hard about where we choose to hang our hat, & understand what the ramifications of the wrong decision may be. He also reveals the maze of signals to watch out for in our search for the culture that will foster our creativity, & empower our passion to produce what could be our greatest work…yet.
Justin Dauer is a passionate user advocate, designer, writer, and denim elitist from Chicago. Through bloodshot tunnel vision, he's drawn from career experiences across agency side, client side, design studio, and pure tech to foster healthy, dynamic, supportive, creative cultures. Crafting as the Vice President of UX & Development for bswift by day, his personal creative outlet by night (and day) is pseudoroom which also happens to be his Twitter handle. He eats a bowl of cereal every night before bed. Every. Night.
Buy the Book

Buy Justin's great book through my Amazon affiliate link, and help User Defenders at no additional cost to you. Win/win!
What Does It Mean to Say "The Right Cultural Fit"? (5:07)
Why It's Vital to Find That Fit (7:28)
What Are the Reasons You Made This Your Life Mission? (8:55)
Is It a Good Plan to Apply for Jobs Everywhere? (17:13)
The Best Ways to Vet a Company's Culture (22:47)
Is It Worth Jumping into an Undesirable Culture to Gain Experience? (31:57)
Before Heading into an Interview (34:25)
Thoughts on Interview Questions (40:32)
Advice for Listeners Who Feel Stuck (44:35)
Continue reading 058: Finding the Right Cultural Fit with Justin Dauer