Greetings User Defenders!
User Defenders: Podcast is an industry leading/celebrated UX podcast focused on UX design & personal growth.
Being a great UX designer begins and ends with being a great human.
This UX podcast will help you become the best, most powerful UX designer (and human) you can be.
Yes, you'll discover how-to's, but much more importantly you'll discover why-to's.
Every episode is sure to inspire and equip you on how to better fight for your users and business, and dare I say change the world (even if only for one human at a time) in a much deeper and more tangible way than you ever thought possible.
Check out the full About story here.
First time here?
Looking for relevant episodes to start with? Check out the topics page
Looking to land a UX gig? Check out the Land a Job in UX Series
Definitely subscribe to automatically receive future episodes
Thank you for stopping in dear Defender. Please make yourself at home in discovering the best UX podcast content in the known Universe! 👊 Jason
Get the Newsletter + FREE eBook
Free download of our eBook
• Empathy Challenge • UX Tips • Occasional William Shatner lyric • Maybe much more!
I've never sold any Defenders out…and by the Hammer of Grabthar, I never will!
Featured Episode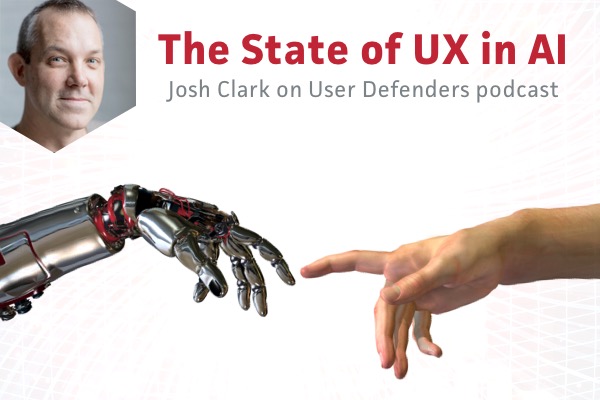 The State of UX in AI
Try going a day without hearing about AI and robots taking over human jobs (including design!). This convo happened over 5 yrs ago, and still very (maybe even more) relevant today… Check it out
Featured Resource
Land a Job in UX Series
I put together this great resource to help us have the best tools and resources available to us while we're either looking for our first UX job, or transitioning into another one… Check it out
Featured Article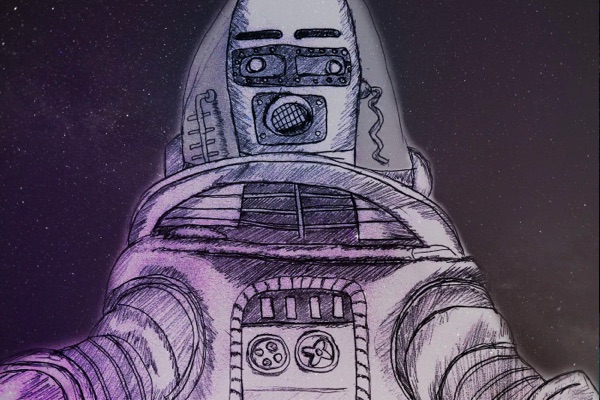 Weapons of Math Destruction
It seems like for as long as robots have appeared on the scene, there's been a fear of a dystopian future where robots–the loyal, promised servants to mankind… Check it out
Word on the Tweets
Just in case you don't know it. @UserDefenders, a great UX podcast about UX, Front-End and everything in-between. https://t.co/yj9VSobPdV pic.twitter.com/zFiFipq9Ym

— Smashing Magazine (@smashingmag) January 23, 2017
Something to listen to – @UserDefenders – interviews with UX design superheroes: https://t.co/PAjwxt6U7c pic.twitter.com/PoASovGuXj

— Adobe XD (@AdobeXD) February 19, 2016
I'm glad you're enjoying @UserDefenders. It's a pretty awesome podcast.

— Jared Spool (@jmspool) May 18, 2021
Started listening to the @UserDefenders podcast series and am thoroughly enjoying it so far. Highly recommended for anyone out there passionate about understanding and designing for people. #UX #uxdesign #productdesign

— Amanda Bessette (@mandaleebee) March 28, 2018
One of the reasons I enjoy listening to @UserDefenders, aside from it being super informative, is because @jasonogle has such a soothing voice. Ha, ha. I don't know if I'm alone in this, but I find it really calming.

— Michelle T. (@mich_linette) April 24, 2019
Thank you for doing the episode on black designers @UserDefenders @timothyhykes 👏🏾 The discussion was accurate and much needed.

— JAY OROS.CO 👨🏾‍💻 (@itsjaylin) October 25, 2018
@jasonogle @UserDefenders Love the quality & format but more importantly the purpose of it. Will be sharing with all UX Heroes I know.

— Ricardo Harvey (@RicardoHarvey) November 5, 2015
@UserDefenders Thank you for your warm words of encouragement during my darkest time. I tweeted that then not expecting any response… And you instantly made me feel less alone. You are so appreciated! Fight on ✨

— Chieri Wada (@holachieri) January 29, 2020