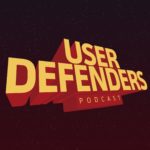 Samuel Hulick shows us how to build bridges for our users. He motivates us to make sure that the effort put into building the software is not wasted in the onboarding experience. He also inspires us to stay curious, and always be learning.
Samuel Hulick is the man behind UserOnboard.com where he creates popular teardowns of onboarding user flows on some of the most popular digital products around. He's also an author of a book he's definitely the authority on called "The Elements of User Onboarding". He's a consultant, UX designer and front-end developer based out of beautiful Portland, Oregon. He's also a prolific writer publishing some pretty viral posts on Medium these days. You might be surprised to learn that Samuel is a high-school drop out.
Secret Identity/Origin Story (5:04)
Onboarding Defined (9:30)
Biggest Superhero (16:08)
Biggest Failure (17:00)
Weirdest Teardown (32:00)
Design Superpower (39:20)
Design Kryptonite (41:24)
Design Superhero Name (42:40)
Habit Of Success (48:30)
Invincible Resource (50:23)
How Much Is Too Much (52:00)
Best Advice (64:20)
LINKS
Samuel's Personal Twitter
Samuel's Professional Twitter
Samuel's Website
Product People, Mind the Gap! [ARTICLE]
Never Mix Up Features with Benefits Ever Again [ARTICLE]
The Art of Building (or Burning) Product Bridges [ARTICLE]
Kathy Sierra (Business of Software 2009) [VIDEO]
Extra Credits (YouTube) [VIDEO]
BROUGHT TO YOU BY
Adobe XD
Design at the speed of thought with Adobe XD, the first all-in-one UX/UI solution for designing, sharing and prototyping experiences. Try the free beta today.
RealtimeBoard
Whiteboard. Finally in your browser. The simplest visual collaboration platform for agile product teams, UX/UI designers, project leaders, marketers and creatives. Try it free!
---
SUBSCRIBE TO AUTOMATICALLY RECEIVE NEW EPISODES
Apple Podcasts | Spotify | Pandora | Amazon Music | Stitcher | Android | Google Podcasts | RSS Feed
USE YOUR SUPERPOWER OF SUPPORT
Here's your chance to use your superpower of support. Don't rely on telepathy alone! If you're enjoying the show, would you take two minutes and leave a rating and review on Apple Podcasts? I'd also be willing to remove my cloak of invisibility from your inbox if you'd subscribe to the newsletter for superguest announcements and more, occasionally.
Continue reading 035: Minding the Product Gap with Samuel Hulick