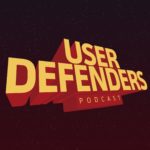 Femke encourages us to take pride in our process by being willing to show our crappy work. She shows us how every small step can lead to something big. She teaches us how we can achieve anything in life, if we're willing to take action. She also challenges us to wake up early to get the stuff done that we "never have time for".
Femke is a designer, writer and podcaster currently working at Atomic–an online prototyping tool for teams. In her podcast, Design Life, she talks about design, and side projects for motivated creators. When she's not talking about design, she's writing weekly about creative self-help for her newsletter. She also played classical violin for 15 years.
TIMESTAMPS
Secret Identity/Origin Story (2:26)
Biggest Superhero (9:52)
Biggest Failure (13:25)
Design & Personal Growth (19:28)
Crappy Work Article (23:36)
Design Superpower (36:56)
Book Recommendation (40:07)
Design Kryptonite (43:47)
Habit Of Success (47:05)
Stay Inspired (53:26)
Invincible Resource (55:09)
Best Advice (57:56)
Contact Info (60:32)
LINKS
Femke's Twitter
Femke's Website
Femke's Mailing List
Femke's Creative Series Interviews
ARTICLES
We Need More $h!††y Work
Design is Messy & Embarrassing…but You'd Never Know it
Why I Wake Up Early
An Incomplete Manifesto for Growth
RESOURCE
Atomic prototyping tool
BOOKS
Start with Why
The Power of Habit
VIDEO
Why You Need to Fail by Derek Sivers
---
This episode is brought to you by Adobe, makers of XD
---
SUBSCRIBE TO AUTOMATICALLY RECEIVE NEW EPISODES
Apple Podcasts | Spotify | Pandora | Amazon Music | Stitcher | Android | Google Podcasts | RSS Feed
USE YOUR SUPERPOWER OF SUPPORT
Here's your chance to use your superpower of support. Don't rely on telepathy alone! If you're enjoying the show, would you take two minutes and leave a rating and review on Apple Podcasts? I'd also be willing to remove my cloak of invisibility from your inbox if you'd subscribe to the newsletter for superguest announcements and more, occasionally.
---