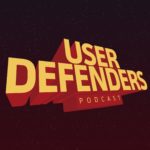 Jared Spool has been doing and defining UX long before many of us existed and/or even knew what it was. He invites us in to hear his fascinating yet seldom discussed UX origin story. He reveals how and why we're all UX designers. He demystifies the arduous and often frustrating process of landing a job in UX. He articulates what it means to learn how to learn. He addresses the important, but oft-forgotten business part of the design business. He also inspires us to be great design leaders by illustrating what one actually looks like.
Jared M. Spool is a Maker of Awesomeness at Center Centre – UIE. Center Centre is the school he started with Leslie Jensen-Inman to create industry-ready User Experience Designers. UIE is Center Centre's professional development arm, dedicated to understanding what it takes for organizations to produce competitively great products and services.
In the 43 years he's been in the tech field, he's worked with hundreds of organizations, written two books, published hundreds of articles and podcasts, and tours the world speaking to audiences everywhere. When he can, he does his laundry in Andover, Massachusetts.
A little known fact about Jared is he didn't graduate high school or go to college, yet now he runs one of the leading schools for UX designers. He's also an amateur magician.
Jared's Compelling UX Origin Story (5:56)
How Do You See the UX Job Landscape Evolving? (14:50)
UX'ers Have to Do What We Promised (17:31)
Is Everyone a UX Designer? (24:57)
If Design is a Team Sport, How Does the Team Win? (35:30)
What Makes a Great Design Leader? (38:40)
The Most Important Thing Designers Should be Learning (46:22)
Best Advice for Designers Trying to Break In and Getting Rejected? (52:10)
UX Superhero Name (1:09:23)
Continue reading 072: Everyone's a UX Designer with Jared Spool