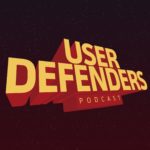 Steve Bromley shows us how to level up our user research skills. He illuminates the path to getting started as a Games User Researcher. He inspires us to use our user research superpower and insights to make things better for our users. He teaches us techniques he's used to actually enjoy synthesizing data more. He reveals how many user's is enough–spoiler alert…it depends. He challenges us ethically to be responsible for the consequences of what we're designing. He also motivates us to document as we go, but also to be sure and stop to reflect every once in a while.
Steve Bromley is an experienced user researcher. He works with organizations to help them start new user research teams. He writes all about this the book Building User Research Teams. He also works with game studios to help them use insight from players to make games better. Some titles he's worked on include Horizon: Zero Dawn, No Man's Sky, SingStar and the PlayStation VR launch lineup. Fun fact: As a child, he was once on the Disney Channel advertising Land Yachting.
Get Steve Bromley's Great Book

Pick up How to be a Games User Researcher through my Amazon affiliate link, and help User Defenders at no additional cost to you. Win/win!
Most Important Question (4:40)
History + Evolution of Games User Research (6:59)
Differences Between Games UR vs. Software UR (16:55)
How Do You Measure Delight? (20:30)
The Dark Side of Gaming (26:39)
Who's Responsible? (29:59)
Recommended Path to Games UR (37:42)
The Light Side of Gaming (42:21)
How Can We Enjoy Synthesizing Data More? (46:00)
How Many Users is Enough? (49:59)
What's Your Why? (53:32)
What's Your UX Superpower? (55:30)
What's Your UX Kryptonite? (57:35)
What's Your UX Superhero Name? (60:00)
Habit of Success (60:33)
Invincible Resource (61:24)
Best Advice for Aspiring Games UR's (62:09)
Connect & Keep Up (63:00)
Continue reading 076: User Research? Game On with Steve Bromley