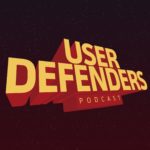 Liza Kindred challenges us to be more mindful in how we use and design technology. She offers us a value system on how to do just that. She encourages us to slow down and incorporate meditation and mindfulness practices into our daily lives. She reminds us to connect more with the real humans physically present with us. She also inspires us to design for the world we want to live in.
Liza Kindred is an author, speaker, and the founder of Mindful Technology. She has spent twenty years working in fashion and in technology, eventually specializing in wearable tech. The more Liza helped develop technologies to be worn on our bodies, the more she became alarmed about the lack of attention being paid to whether these devices were serving us… or the other way around. As a meditation teacher, a student of Shambhala Buddhism, and a reiki practitioner, Liza has had a front row seat to to the realities of how drastic the difference is between how we want our lives to be shaped, and what kinds of technologies we continue to build. Liza has worked with some of the top companies in fashion and in tech, including VOGUE Magazine, Bergdorf Goodman, Bloomingdales, Hearst Media, Time Inc, Microsoft, Cisco, Vodafone, and Amazon. Liza has been written about by The New York Times, San Francisco Chronicle, Financial Times, Fast Company Magazine, InStyle Magazine, Entrepreneur Magazine, Wall Street Journal Market Watch and many more.
Fun Fact: She's been an ordained minister in the Universal Life Church for 15 years. She was internet-ordained to officiate at her friend's wedding and it has built from there. All five couples she's married are still together to this day!
What is Mindful Technology? (6:50)
Benefits of practicing Mindful Tech? (9:23)
How do you mitigate FOMO? (24:46)
Smartphone addiction in the home (30:10)
Implications if we don't practice mindful tech? (40:52)
How do we design for human connection? (47:39)
How can we inspire others to be more mindful with tech? (56:56)
What would your last words be to designers influencing tech? (67:20)
Liza's "Eff This" book (71:35)
Jason's mindfulness tip (76:17)
LINKS
Liza's Twitter
Liza's Website
Liza's Mindful Technology Talk at Interaction 17 [VIDEO]
Smartphones: A Modern-Day Jonestown [ARTICLE]
Tiny Pony [ARTICLE]
Man glued to his mobile phone misses rare humpback whale sighting
Selective Attention Test [VIDEO]
Hi, I'm Jason…and I'm a dope-addict. [ARTICLE]
9 Rules for Designing Mindfully [ARTICLE]
Deep Work [BOOK]
So Good They Can't Ignore You [BOOK]
Why You Should Quit Social Media [VIDEO]
Essentialism [BOOK]
Ugly Design Instagram
Bored & Brilliant TED Talk [VIDEO]
How to Talk to Anyone [BOOK]
Reply All [PODCAST]
Golden Krishna's Talk at Google [VIDEO]
The Power of Habit [BOOK]
EFF This [BOOK]
Jason's Serenity Playlist [SPOTIFY]
FREE Audiobook
Yours to keep. Cancel in 30 days, and you won't be charged.
Get Your FREE Audiobook
---
SUBSCRIBE TO AUTOMATICALLY RECEIVE NEW EPISODES
Apple Podcasts | Spotify | Pandora | Amazon Music | Stitcher | Android | Google Podcasts | RSS Feed
USE YOUR SUPERPOWER OF SUPPORT
Here's your chance to use your superpower of support. Don't rely on telepathy alone! If you're enjoying the show, would you take two minutes and leave a rating and review on Apple Podcasts? I'd also be willing to remove my cloak of invisibility from your inbox if you'd subscribe to the newsletter for superguest announcements and more, occasionally.
---
This episode is brought to you by InVision Studio