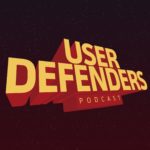 Welcome to this very special, quite literally out of this world episode with my father, Jim Ogle. You know how they say it doesn't take a rocket scientist? Well, my Dad is one. On a recent vacation to Florida to celebrate his 80th birthday, he spent nearly three hours telling me his compelling story.
BIO
Jim Ogle fell in love with airplanes at the early age of 8 years old. The circumstances that presented this initial passion were far from ideal.
He was recovering in a hospital bed following a 7-hour surgery to essentially re-attach his badly mangled right leg from a horrible school bus wreck. He awoke from the operation to see a model airplane hanging down from a wooden structure over his bed that was to be used as a traction device to slowly pull his left leg back into place. It was broken at the hip and rammed almost three inches into his lower torso.
His injuries would prevent him from being a pilot in the Air Force. But this reality would not deter him from being in the air with airplanes because 12 years later he became involved in space with missiles and rockets on his first job at Cape Canaveral, Florida in 1958. This was the beginning of his 51-year career of being associated with every manned moon mission and all 135 Space Shuttle missions. He finally got his layoff notice along with 8,000 other space workers following the final Shuttle mission, STS-135, in July 2011.
He likes to tell folks questioning his unusual longevity in this field that he was fortunate to be "in the right place at the right time and the right age." He considers himself blessed for having had the opportunity to be a part of this truly exciting time in America's beginnings in space.
Fun fact: He requires 10 lemons and multiple servings of tartar sauce with every seafood meal. The last lemon squeeze after the meal is used to clean his hands!
TIMESTAMPS
Tragic Beginnings (08:50)
Missiles (21:58)
Meeting Wernher von Braun (42:36)
Apollo I Fire (48:36)
Moon Missions (55:55)
How in the World Was this Possible? (67:27)
Space Shuttle (87:57)
Challenger: What Went Wrong? (105:35)
Columbia: What Went Wrong? (112:08)
Next Chapter of Space Travel (118:50)
Takeaways from Space Stories (132:32)
What Drove You to Overcome Your Adversity? (136:15)
Advice for Those in the Midst of Adversity (139:48)
In Closing (144:11)
---
PICTURES
---
TIMELINE
Aug 3, 1937 – Touchdown
1958 – Left Georgia Tech in my junior year (money problem) and got job with Douglas Aircraft Company (DAC) as a technical writer for the Thor IRBM Missile program being conducted at Cape Canaveral, FL
1961 – Transferred into the Space Vehicle Electronics group as a draftsman writing field Engineering Orders for the Thor missile and Delta launch vehicles
1962 – Returned to Georgia Tech to complete Bachelor's degree in Electrical Engineering
1964 – Completed BEE degree at Georgia Tech and returned to DAC as a checkout engineer on the Saturn I, Block 11 two-stage launch vehicles launched from Launch Complex 37 on the Cape
1965 – Relocated to the VAB/Complex 39 to work on the Apollo Program's Saturn V and Saturn IB launch vehicles as a Telemetry, RF, and Instrumentation checkout engineer and launch console operator for all Apollo launches
1975 – Started with TRW in support of the Delta launches in Hangar AE for each Delta mission
1976 – Started with Rockwell as a Communications & Tracking (C&T) station design engineer. Designed and built C&T station checkout racks for the Digital Range Safety and UHF subsystems used on the Shuttle launch vehicle
1977 – Managed the creation and maintenance of the Data Bank for the Command Control & Monitor Subsystem. The Data Bank is a storage area for the technical attributes associated with all Shuttle measurements and commands
1984 – Transferred to Downey, CA and managed the creation and data input for measurements and commands into the Johnson Space Center computer
1997 – Transferred back to Florida with Boeing (Previously Rockwell) to repair failed black boxes on the Shuttle
2006 – Received 30-year service award from Boeing
2011 – Received 35-year service award and my first layoff notice from Boeing. The layoff ended my 51-year aerospace career and the careers of 8,000 other contractor employees at the end of the Space Shuttle program with the conclusion of the final Shuttle flight designated STS-135 in July 2011
Aug 15, 2020 – Liftoff
---
VIDEOS
Video Podcast Interview
Because I didn't travel with a capable video camera, my cousin who's a NASA space reporter, lent me his GoPro. Bottom line: I suck at GoPro and the first half of the interview is audio. But alas, the second half is actual video and includes a really special slideshow at the end.
---
A Real Rocket Man: My Father's Compelling Life/Space Career Story in Pictures
This is the slideshow I put together to honor my real-life rocket scientist father. The late, great G.A. "Jim" Ogle (8/3/1937 – 8/15/2020). I had the great privilege of interviewing him and capturing his compelling and moving life/space career story at his Space Coast home in the days following his 80th birthday celebration.
---
Lake Worth with G.A. "Jim" Ogle
My father talking about his upbringing in the golden years and how that shaped him and reflecting on his most monumental memory.
---
Overcoming Adversity with G.A. "Jim" Ogle
My father talking about his dramatic life-altering accident at the very scene and how it shaped his life and mindset (pardon the audio…from the street, literally)
---
Apollo 50th Anniversary Discussion/QA
On the eve of the 50th Anniversary of the Apollo Moon landing, my rocket scientist father (Jim Ogle) re-tells his experience of the events that took place from the Firing Room the day of the launch on July 16, 1969, leading into the unforgettable and awe-inspiring day of July 20, 1969 when the U.S. achieved the unimaginable feat of landing the first humans on the moon. He also answered attendees questions live!
---
Remembering Apollo 11 and What it Took to Get to the Moon with Jim Ogle – Central Florida Spotlight
Greg Warmoth interviews Apollo 11 launch team member, Jim Ogle, and captures his personal reflections on events leading up to this historic launch of the first moon landing.
---
Eyewitness to History – Apollo 11 Fifty Years Later – Eyewitness News 11
This program presents interviews with several Apollo 11 launch team members, including Jim Ogle, on the 50th Anniversary of the first moon landing mission.
---
Jim Ogle on SpaceX Launch w American Astronauts – News 13 Special Report
My Pop got some major coverage in sharing his first-hand perspective on his illustrious space career journey prior to a recent SpaceX launch.
---
ARTICLES
WAAY 31 met up with a man (Jim Ogle) who worked the Apollo missions and remembers von Braun's legacy and the strange place he met the famous rocket scientist…Read more
---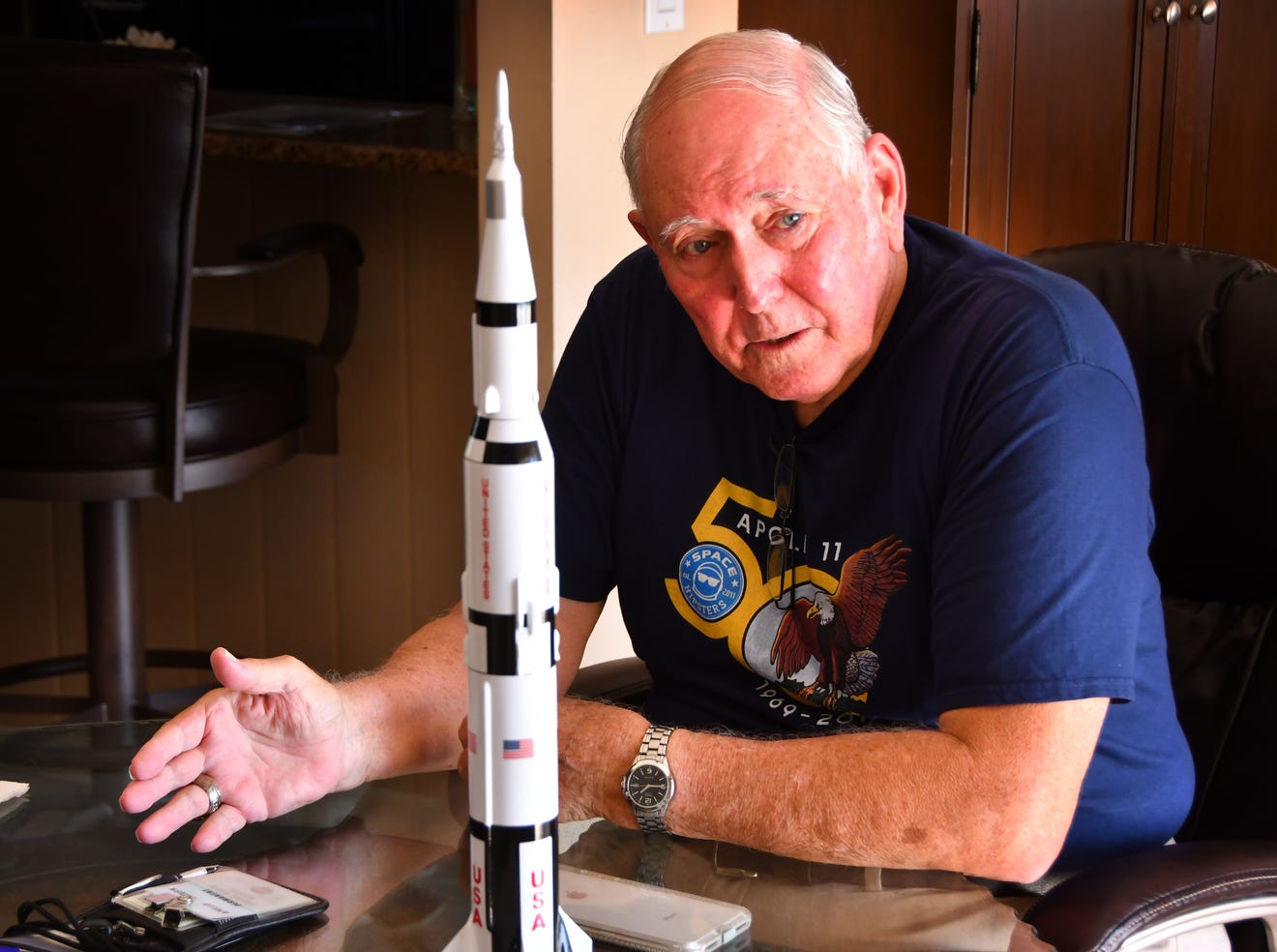 Apollo-era electrical engineer G.A. "Jim" Ogle had two wishes for his 80th birthday in 2017. One was to celebrate his46th wedding anniversary with his wife, Barbara, a former secretary whom he met at an Apollo 14 launch party. The other was to make it to the 50th anniversary of the Apollo 11 launch, which he watched from the firing room as a launch control operator. Both wishes were granted…Read more
---
Check out the article
---
It is with great sadness that the family of George A. "Jim" Ogle announced he passed away suddenly on August 15, 2020, at the age of 83. Jim was in the firing room at NASA's Kennedy Space Center for the historic launch of the Apollo 11 moon landing mission on July 16, 1969, and would later describe it as one of the most exhilarating moments in his life… Read more
---
MOON MISSION
Special thanks to Jason Harrod for use of his amazing song, "Moon Mission" at the end of the episode. Please be sure to check out and support his incredible music mission.
---
---
SPECIAL THANKS
To Mitch Devine for using his copywriting superpowers to name this episode!
Thankful for super-friends like @DevineLines who's using his awesome superpower of copywriting to help me come up with an epic title for the very special "Rocket Man" episode with my father.

Shooting for lift-off early next week!

— User Defenders (@UserDefenders) November 18, 2017
---
EXTRA EXTRA, READ ALL ABOUT IT
Get the newsletter
Engage with me on a more personal level. Keep up with the goings on with the show. Get superguest announcements, and my "Usable Thoughts". I'll also give you a download of some sort that I'd hoped would add value to you when you join.
---
SUBSCRIBE TO AUTOMATICALLY RECEIVE NEW EPISODES
Apple Podcasts | Spotify | Pandora | Amazon Music | Stitcher | Android | Google Podcasts | RSS Feed
USE YOUR SUPERPOWER OF SUPPORT
Here's your chance to use your superpower of support. Don't rely on telepathy alone! If you're enjoying the show, would you take two minutes and leave a rating and review on Apple Podcasts? I'd also be willing to remove my cloak of invisibility from your inbox if you'd subscribe to the newsletter for superguest announcements and more, occasionally.