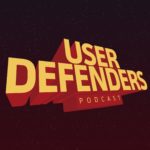 "Designers are the architects of human behavior. With a consolidated tool like Studio, designers are going to be able to focus a lot more on designing…as they should." — Tom Giannattasio
In this very special episode, I had the great privilege of talking to Studio mastermind Tom Giannattasio all about what went into building what's being touted as "the world' most powerful screen design tool". Tom has an interesting designer origin story. In this interview, you'll hear how his past experiences have really shaped him into the toolmaker superhero that he's become.
In this compelling interview with Tom, you'll hear him answer my questions such as:
What is Studio, and what makes it "the world's most powerful screen design tool"?
Do designers really need another tool? What makes Studio different than all the others?
What lessons did you learn from Macaw that you've applied to Studio?
What's it like designing for designers? What are the inherent challenges? What have been the rewards?
Much more!
TIMESTAMPS
Designing with colorblindness (2:30)
What is Macaw? (7:09)
What is Studio? (16:37)
Do we need another design tool? (22:08)
Where does Studio leave Craft & InVision tools? (27:30)
Lessons learned from Macaw in making of Studio (31:14)
What's it like designing for designers? (34:44)
Coolest things you've seen folks do with Studio so far? (37:51)
How much does Studio cost? (41:17)
When is Studio available? (42:08)
Designers are becoming the architects of human behavior (43:35)
When we build (45:51)
LINKS
Tom's Twitter
Tom's Website
Macaw
When We Build [VIDEO]
Tom Giannattasio is a tool maker. He founded and built Macaw, which InVision acquired in 2015. After joining InVision, he founded Studio – a new design and prototyping tool. Previously he worked at nclud designing products for Apple and Oracle before being acqui-hired by Twitter. He also helped The Massachusetts Institute of Technology design, and helped launch the open online course provider edX. Little known fact about Tom is that he's colorblind.
---
SUBSCRIBE TO AUTOMATICALLY RECEIVE NEW EPISODES
Apple Podcasts | Spotify | Pandora | Amazon Music | Stitcher | Android | Google Podcasts | RSS Feed
USE YOUR SUPERPOWER OF SUPPORT
Here's your chance to use your superpower of support. Don't rely on telepathy alone! If you're enjoying the show, would you take two minutes and leave a rating and review on Apple Podcasts? I'd also be willing to remove my cloak of invisibility from your inbox if you'd subscribe to the newsletter for superguest announcements and more, occasionally.
---
This episode is brought to you by InVision Studio