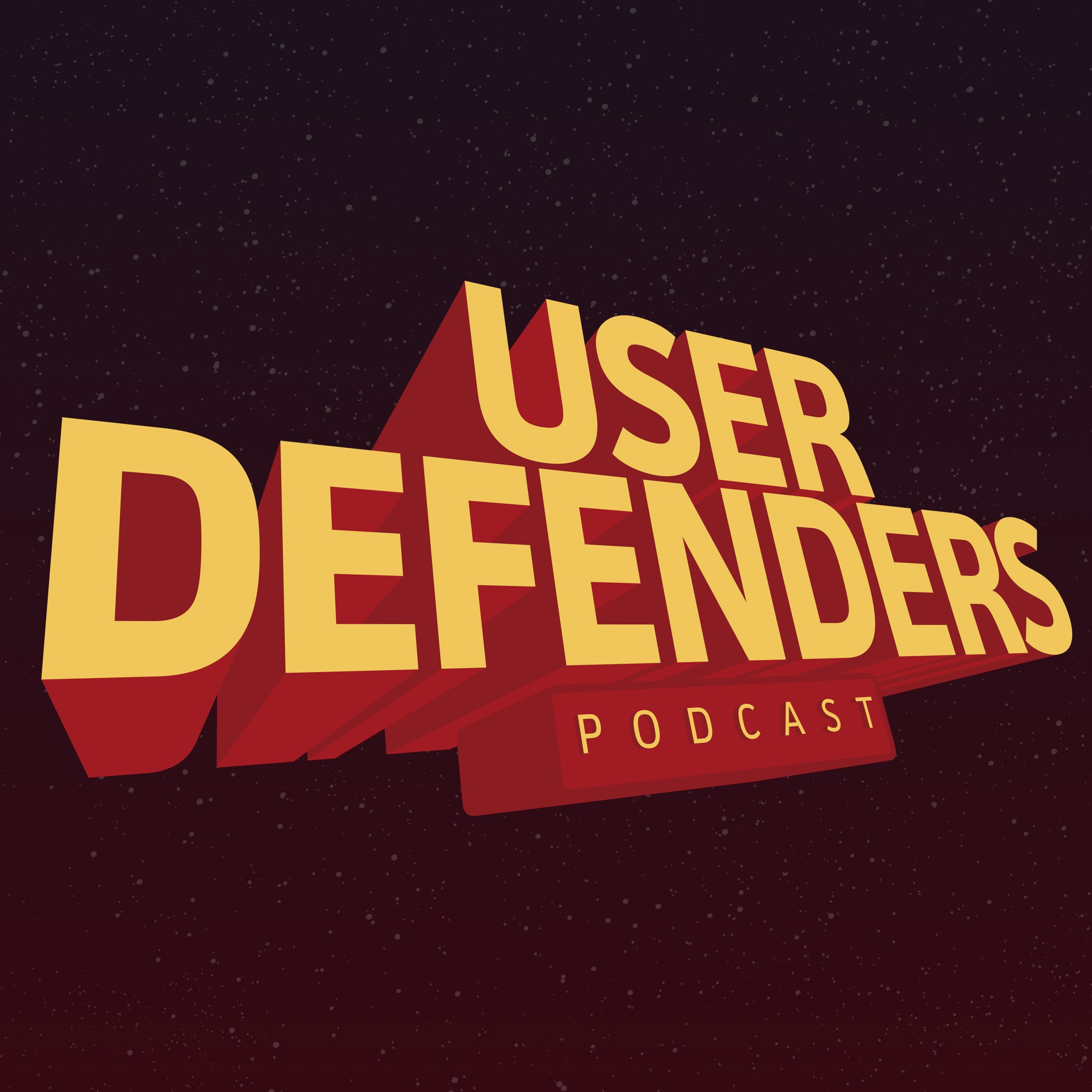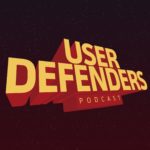 Nick Finck teaches us the value of being a connector, and mentoring other designers. He gives us a really compelling, dare I say accurate look into the future of UX. He inspires us to make sure we unplug every once in a while. He also motivates us to find the sweet spot between users, the business, and technology.
Nick Finck at the time of this interview was the Product Design Manager at Facebook. Now, he's a User Experience Design Immersive Instructor at General Assembly. Prior to Facebook, he was Head of User Experience at Amazon Web Services. He's been working on the web for two decades solving complex problems for Fortune 500 companies such as Adobe, Intel, REI, Boeing, Google, and Oprah.com. He spent one of those decades also running one of our community's leading blogs in the early days called Digital Web Magazine. He's been an active speaker since 2001, who's spoken at many of our esteemed conferences. He recently started a really exciting project called "UX for Change" with a two-fold goal: to bridge the experience gap many designers have after graduation, and address the mentor deficiency. He also happens to be runner up for Seattle's Sexiest Geek thwarted by none other than "The Oatmeal's" Matthew Inman.
Secret Identity/Origin Story (4:13)
What Inspired Your Career? (6:12)
Biggest Superhero (11:20)
Second Career Choice (14:00)
Biggest Failure (15:33)
What Do You Look For When Hiring? (20:40)
Awkward Testing Story (26:44)
Design Superpower / Superhero Name (33:23)
Design Kryptonite (36:56)
Fight For Users (41:28)
Future Of UX Design (46:58)
Rise Against The Machines? (54:28)
Habit Of Success (58:22)
UX For Change (62:13)
Book Recommendation (70:54)
Invincible Resource (73:12)
Best Advice (74:40)
Contact Info (77:35)
LINKS
Nick's Twitter
Nick's Facebook
Nick's Website
UX for Change
We Make Seattle
[RESOURCE] People
[BOOKS] Design Is a Job, A Project Guide to UX Design
BROUGHT TO YOU BY
Adobe XD
Design at the speed of thought with Adobe XD, the first all-in-one UX/UI solution for designing, sharing and prototyping experiences. Try the free beta today.
RealtimeBoard
Whiteboard. Finally in your browser. The simplest visual collaboration platform for agile product teams, UX/UI designers, project leaders, marketers and creatives. Try it free!
---
SUBSCRIBE TO AUTOMATICALLY RECEIVE NEW EPISODES
Apple Podcasts | Spotify | Pandora | Amazon Music | Stitcher | Android | Google Podcasts | RSS Feed
USE YOUR SUPERPOWER OF SUPPORT
Here's your chance to use your superpower of support. Don't rely on telepathy alone! If you're enjoying the show, would you take two minutes and leave a rating and review on Apple Podcasts? I'd also be willing to remove my cloak of invisibility from your inbox if you'd subscribe to the newsletter for superguest announcements and more, occasionally.
---
TAKEAWAYS
When confronted with tough times it's crucial that we embrace challenges as an opportunity to both teach and learn. No matter how complex things seem to be, our industry revolves around people. Showing the human side can be an extremely powerful tool that can break through complex barriers and illustrate with a clarity that numbers often can not. Whether you're demonstrating a failed user test, creating a new app, starting a friendship, or just mentoring someone because they need your help, people are ultimately the most important part of your success.
SECRET IDENTITY/ORIGIN STORY
A long time ago I did tech support for Windows 95 and Internet Explorer 4 and that is where I started creating CDF files to help the tech support crew find information on the Knowledge Base. I eventually left there for a local design studio where I started working on HTML and styling before CSS was even a thing. I ended up leaving there, waded through the dot-com bust like everybody else, and ultimately went on to start my own agency with a couple of my buddies before we ended up selling that. So I did a lot of agency and freelance work and that puts me in a position to help people who are trying to land their first design job.
BIGGEST SUPERHERO
Jared Spool and Molly Holzschlag
SECOND CAREER CHOICE
I can definitely see myself being a trail guide. I just played a game where you're in a watchtower looking out for forest fires so I can see myself doing that. But my background is actually in filming video so I'd probably be making short films and documentaries.
BIGGEST FAILURE
I've had my fair share of failures and one that comes to mind was starting my own agency. You meet a lot of people in this industry but you don't really know them until you work with them on a daily basis. They can have a very different side to them when you get behind closed doors and start a business where you'll see a lot that you didn't see before. That was a rough ride and I ended up learning that I'm not a business development guy. We lost our biz/dev guy and ended up selling the company but I learned a lot throughout the cycle whether it was hiring the first employees, the growth we experienced, and all the way up to the sale of the company. If I didn't go through all those rough times I wouldn't have learned all I know about running a business today. It was a huge learning experience and it really helped adjust the trajectory for the rest of my career. I learned what I like and don't like to do which was a wonderful experience as a whole.
AWKWARD TESTING STORY
I was working on a project for a large bank that needed a redesign for their login page. So we decided to go low budget on recruiting users and figured there are tons of people on Craigslist who have done online banking and this would be easy. We did get a lot of great data but what happened for one of the sessions is that we didn't have any prescreening and a homeless person ended up coming. It was apparent they had never used a computer in their life but we tried to walk them through the test anyway. It didn't go too well but one thing we did learn is we often take it for granted that someone knows how to do things. For example, most people can pick up an iPhone and use it. They know how to type. They know how to use a computer and they know how to navigate a form field. But sixty-five percent of the world isn't even online. These are things we have to take into consideration when we create products and services for these locations where doing these sorts of things is not intuitive to the people who live there. Making sure we have empathy for different users in different contexts is important so we can properly support those folks.
DESIGN SUPERPOWER
I used to work on a rogue blog for developers that ended up becoming a news channel for developers with a lot of video. One time we were working and an executive came in mid-process and kind of crapped all over everything then flew away (commonly called a seagull). We definitely have a lot of challenges with folks who want to give their input and some of it is well intended. So I ended up getting a nickname from my client who called me the UX Toreador. When somebody comes charging at me with their horns drawn I just pull out my little red cape and let them fly by.
DESIGN KRYPTONITE
If you follow the Nielsen model for usability maturity, you'll find companies that don't know what it is but believe they need it and others who just don't think they need it at all. This is an example of how we as designers tend to swing the pendulum very hard in the other direction. A crippling thing for many designers is fighting too hard for the users. What I mean by that is we can fail to address the business needs sometimes. If you have a project and it addresses all the users' needs but doesn't meet the business's needs then it probably won't be successful because the business won't see the results they were looking for. There's a third component too. Technology plays a big role. So there is kind of a sweet spot between those three things – users, the business, and technology. My design kryptonite is making sure I don't forget to aim for that sweet spot. I used to have a lot of trouble with that at one time. Luckily, I'm getting better at taking everything into consideration now.
DESIGN SUPERHERO NAME
UX-Toreador
HOW DO YOU FIGHT FOR YOUR USERS?
Sometimes you're in the executive room fighting for the users and making sure the right features are included and the wrong ones aren't. Short ten-second clips of user studies can be incredibly powerful where you can show that you've asked a user to do a simple thing and the results are very disappointing. That weighs so much in a room. It's that qualitative power that can support or even have a bigger impact than the analytics do.
FUTURE OF UX DESIGN
My definition of UX goes beyond the screen. It goes into every touch point a user has. Even though screens are always going to be there, a typical day in the future of UX design will involve movement, projections (such as on mediums other than screens), some type of autonomous vehicle that just shows up and knows where to take you, all of these examples of user experiences will be happening without going to a computer or a phone to ask for that experience. I think in the next ten years it will be our goal to find ways to remove the "device element" from the technology that directly affects our daily lives.
HABIT OF SUCCESS
Success revolves around people and networking plays a big part of that. Meetups are a great example where the entire point is to build up these communities where you not only go to hear the speakers and learn something new but you also spend time after to get to know one another. Not just to get a job but to really get to know people. It's by getting to know them that creates that opportunity to work for that company you wanted to work for. Quite frankly, getting a job isn't about going to a website and clicking that apply button. In fact, that usually just puts you into a black hole. Instead, it would be much more beneficial to know somebody at that company that you could go get a cup of coffee with and then say "Hey! I'm interested in this role." That helps your chances for getting that job a lot more.
UX FOR CHANGE
UX for Change is a non-profit organization that I run which is essentially a platform for us to create initiatives that we see as gaps within the UX field. Those gaps have a pretty large impact on people's ability to get into the industry and to grow as their careers grow. One of the things I noticed when I was speaking at events was a gap that had two aspects. One was only a few progressive universities had students working with clients on a one-to-one basis to create that real-world experience. And that's a similar problem for folks who are trying to transition from another industry. So one of our initiatives is to pair other non-profit organizations and students, or people who are new to the industry, and help both sides by completing a real project. The other aspect of that particular gap is the lack of mentorship. So we created a second initiative to pair mentors with mentees. We're doing that globally and it's all free. I think it's invaluable to have a good solid mentor.
BEST ADVICE
Have a mentor. I can't stress that enough. And know that you're not alone. Whatever you're dealing with, somebody has been through a very similar situation. Even running my own business I ran across plenty of instances where I felt like I was getting bad luck with bad clients or whatever. That kind of goes back to having that network and spending time with people you don't already know and finding mentors. They've been through all of this before and their shared experiences can be a big help.